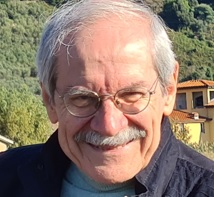 Riccardo Risaliti
Artistic Manager
The Associazione Musicale Massarosa was founded by a small group of music lovers and in 2010 created a piano competition which bears the name of the town close to Lucca where it is held. This area already featured two musical institutions, and is tied to the name of Giacomo Puccini. The competition gained its place in the cultural world thanks to the commitment and the reliability of the program required, the prestige of the juries, the constancy required to carry it out annually, the number and variety of the candidates coming from all over the world, and the feedback received at international level.
It's not easy to organize a musical performance competition. The organization is complex and can be expensive. Once started, it requires a continuous promotional work to make it known. To "sell" a competition means to be able to attract the candidates, it's like selling a commercial product: you must be able to convince that it's worth to buy it. If from a laundry detergent one expects a better washing quality without polluting, from a musical competition candidates expect generous prizes in cash, but most of all appreciations going beyond the competitive moment to help them start a professional career.
The Massarosa Competition is not yet able to give eye-catching prizes as more famous piano competitions, neither is able to ensure a career in major concert venues, but the interest it has aroused, thanks to the reasons mentioned above, has been able to capture the best part of the international piano culture. Of course, one explanation can be that competitions, as an international phenomenon, is no more the starting point of careers. It had this power when competitions were few and authoritative. Today just a handful of competitions have such a power. Today competitions have a life of their own, like sport: young people travel, meet, study each other, like to compete.
The world of competitions is parallel to the world of concert performances: many young people say they apply to competitions to be more motivated in studying and to valuate themselves while meeting with other musicians, other schools.
We hope that the Massarosa competition will grow (and growing requires opportunities which do not depend entirely on us) as an important meeting which brings together pianists and musicians form all over the world, remembering them that here, in this tuscan land, where great artists have lived in the past – among whom a composer like Giacomo Puccini – about 300 years ago the pianoforte was born!