Bryce Morrison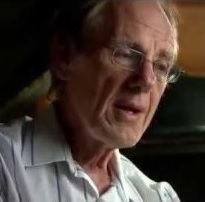 Bryce Morrison is considered among the world's leading authorities on piano repertoire and performance. A music scholar of Kings School, Canterbury, he read English at Oxford University, later teaching in Canada and America, before settling in London where he has taught and written as a music critic for many years.
Bryce Morrison has been a Professor of keyboard literature and performance at the Royal Academy of Music and is a visiting Professor at Birmingham Conservatoire, Chetham's School of Music, Royal Northern School of Music, and has taught at the Royal College of Music, Guildhall School of Music and Drama, Trinity College of Music (now Trinity Laban Conservatoire of Music and Dance) and, for many years, at the Texas Conservatoire for Young Artists (Dallas); he has regularly given masterclasses world-wide; and more specifically, at the Juilliard School (New York), the University of Miami, at the Ravinia Festival in Chicago. In 1999, he gave a marathon 32 lectures and masterclasses at the Mannes School of Music in New York before continuing as a guest Professor at the University of California in Santa Barbara. In 2015, he gave a series of lectures at the Tropea Music Festival in Calabria, Italy.
Bryce's students have received the highest praise in the Guardian and the Times and have given no less than fourteen London recitals, appearing with great success on both radio and television. Bryce Morrison has published extensively in all the major British press, the Gramophone Magazine and he has also broadcast extensively for the BBC, ABC and CBC. He has written over 500 annotations for all the major record companies with extended essays on the art of Claudio Arrau, Richter, Gilels, Cziffra, Gieseking. He has made innumerable contributions to the most recent edition of Grove's Dictionary of Music and Musicians, holds five degrees in music and literature, is an Honorary ARAM at the Royal Academy of Music, Honorary Member of the Chopin Society in London, and a member of the Critics' Circle.
Bryce Morrison has been a jury member of over 50 International Piano Competitions; he has chaired the juries of the Naumburg International Competition in New York and he has had the privilege to appear twice as a jury member of the Geza Anda International Piano Competition in Switzerland.
Bryce Morrison has published interviews with Horowitz, Rubinstein, Arrau, Curzon, Martha Argerich, Andras Schiff, Ashkenazy, Bolet, Pollini, Sokolov, as well as Weissenberg, Pogorelich, Kissin, Earl Wild and Garrick Ohlsson, amongst others. Work in progress: This includes a study of Gabriel Faure's piano music and a book reflecting what Bryce Morrison sees as a deeply privileged career, a golden thread that has run throughout his life. For him, music in its infinite variety, is at the very heart of human experience and is, in Mendelssohn's immortal aphorism, 'too precise rather than too vague for language, an ultimate mirror of all that we think and feel, all that we are'.